Functionalities
Have the reporting portal ready to use with Turno
---
Compliance with Law 93/2021
Law 93/2021, which transposes Directive (EU) 2019/1937, establishes the obligation for Public or Private Legal Entities with more than 50 employees to provide an internal reporting channel that allows for any anonymous and/or confidential reports.
Coming into force on June 18, 2022, the Law provides for fines of up to €250,000 for organizations that do not comply with the legal requirement.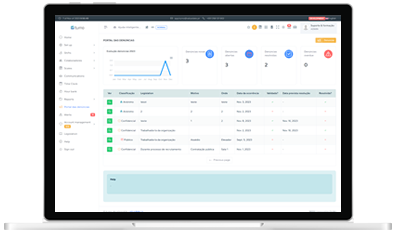 ---
Analysis of complaints using AI
The reporting portal uses artificial intelligence to analyze the context, sentiment and solution for the reported complaint.
You can activate or deactivate these suggestions at any time and they only serve to pre-classify reports, in order to facilitate the manager's work..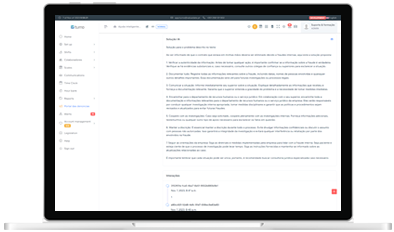 ---
Encriptação dos dados
All whistleblower data has the highest level of data protection and anonymity
Turno favors access to reports using unique and non-transferable codes.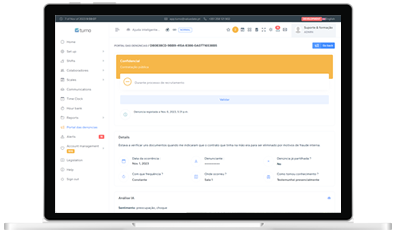 ---
Case tracking and resolution
All reports are kept anonymously, ensuring investigation with quality and control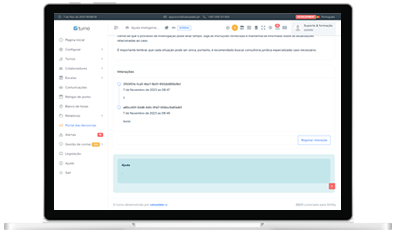 ---
Make reports
Report anonymously with just two clicks. Reports can be sent through Turno - directly from the employee's area - or through the public portal for total anonymity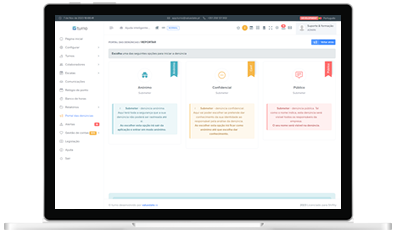 ---
Platform administration
The administrator and managers can see the reports in the portal overview and can take measures and actions, recording all interactions with the case.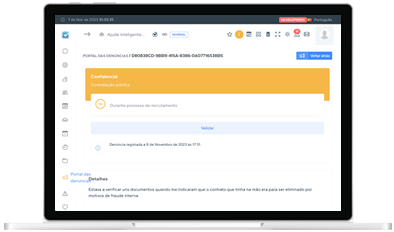 Want to see the Reporting Portal in action?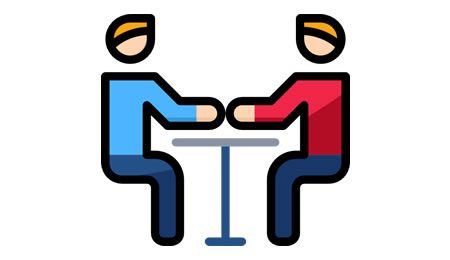 Why have a reporting channel?
Discover problems and resolve them, Promote an ethical environment, Comply with reporting laws,
Create whistleblower portal
Get started for free and try it for yourself
---
The turno.pt is always available. Choose the plan that best fits your company, department or team
More than 50 employees? Talk to us for a value proposal that suits your needs
Prices do not include VAT
Help
Frequently Asked Questions
---
If you have additional questions, click here to send us a message!
Can I test and not be charged?
That's right! When you create your account, the free plan is automatically selected.
How do I cancel a paid plan?
You can cancel at any time directly in the app. Once you do so, you will have access to the app options until the end date of the period already charged.
Does the allocation of shifts and schedules comply with the Labour Code?
All the parameterization of shifts and employees allows it to adapt the generation of shifts to the Portuguese law.