Functionalities
100% customizable shift creation and management
---
Coworker management
Define the profile of each employee and manage their personal data in an integrated way.
Turno.pt allows you to manage holidays (requests, approval and rejection), work contracts and documents management, performance management, among many other features!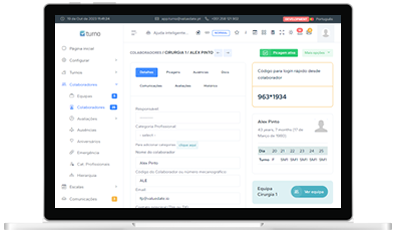 ---
Communications management
Exchanges messages between users of the application, from messages for all or for a specific set.
This module allows you to centralize formal communications between managers and employees.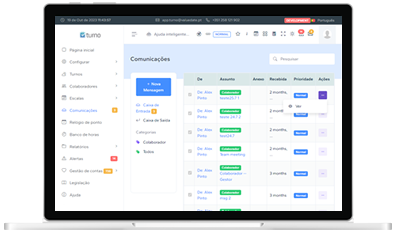 ---
Time Recording
Enable the punch-in module so that your employees can punch-in and punch-out shifts autonomously.
The application has an interface that displays the shift of each employee and collects data on the geographical location of the same, as well as the effective clock in/out time.
Compare the total hours forecasted against the real one.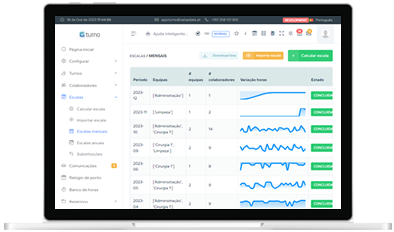 ---
Parameterization of schedules
Define the scale periodicity (weekly, monthly), minimum and maximum number of employees per shift and exceptions to be considered in the automatic allocation.
Parameterize automatic alerts or additional validations.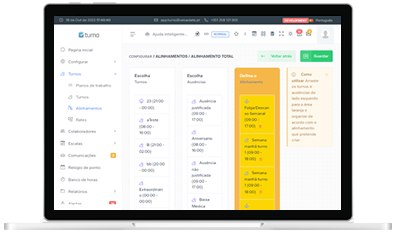 ---
Generation and monitoring of schedules
The application performs an automatic allocation of employees to scales validating failures in the scale (minimum/maximum number of people per shift, among others). Allows manual modification of the generated schedules to adapt to exceptional situations (sick leave, absences and other reasons).
Generates allocation maps by scale, employee, shift... per month or for an entire year.
In addition to other reports (such as map of absences), allows export to Ms Excel and PDF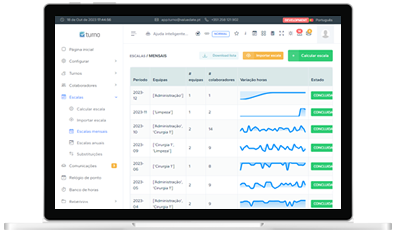 ---
Reports
The Turno.pt has a wide range of reports to analyze and monitor the evolution of shifts.
From reports of consumption of hours (day, night, holidays) to financial reports (amounts payable for hours worked), we facilitate the interaction between the operational part and the accounting part.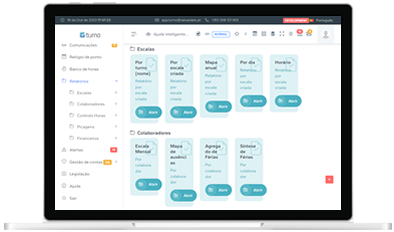 ---
Artificial Intelligence
Using intelligent algorithms, we apply analysis of potential shifts that should be added, checking for flaws in the past schedules and trends and detecting fraud and inconsistencies in punching.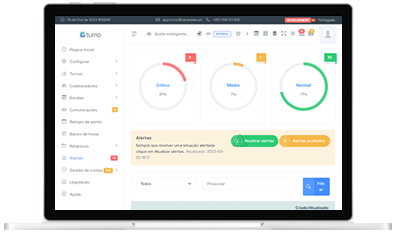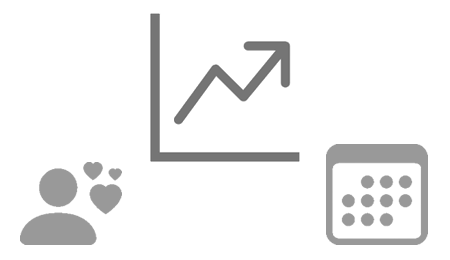 Stop wasting time and increase productivity
The Turno.pt is a web application with an appealing and functional interface, which can be used on any device, allowing the user to view and export the service schedules.
Get started now
Get started for free and try it for yourself
---
The Turno.pt is always available. Choose the plan that best fits your company, department or team
Prices do not include VAT
Help
Frequently Asked Questions
---
If you have additional questions, click here to send us a message!
Can I test and not be charged?
That's right! When you create your account, the free plan is automatically selected.
How do I cancel a paid plan?
You can cancel at any time directly in the app. Once you do so, you will have access to the app options until the end date of the period already charged.
Does the allocation of shifts and schedules comply with the Labour Code?
All the parameterization of shifts and employees allows it to adapt the generation of shifts to the Portuguese law.