Functionalities
Integration with ERP and other management softwares
---
Import data
Desde a integração colaboradores, dados pessoais, férias e picagens, o Turno permite que várias soluções externas enviem dados para facilitar a gestão dos dados e reduzir a duplicação manual de informação.
---
Export data
Horas previstas, horas trabalhadas, férias marcadas, ausências registadas, comunicações... podem ser sincronizadas com outros softwares para funcionalidades que o Turno não possui, como processamento salarial, ou garantir a uniformização da informação em todas as aplicações.
---
Sync
Mantenha todos os seus softwares de recursos humanos atulizados utilizando o Turno como Hub (centro) de dados e fonte de sincronização entre as várias soluções e softwares que possua.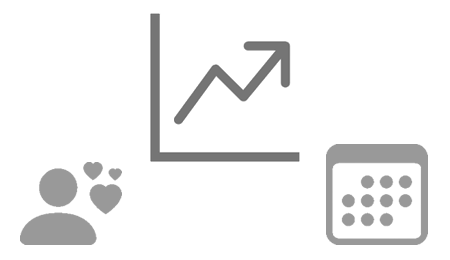 Deixe de perder tempo e aumente a produtividade
O turno é uma aplicação web com um interface apelativo e funcional, podendo ser utilizado em qualquer dispositivo, permitindo ao utilizador visualizar e exportar as escalas de serviço.
Get started now
Get started for free and try it for yourself
---
The turno.pt is always available. Choose the plan that best fits your company, department or team
More than 50 employees? Talk to us for a value proposal that suits your needs
Prices do not include VAT
Help
Frequently Asked Questions
---
If you have additional questions, click here to send us a message!
Can I test and not be charged?
That's right! When you create your account, the free plan is automatically selected.
How do I cancel a paid plan?
You can cancel at any time directly in the app. Once you do so, you will have access to the app options until the end date of the period already charged.
Does the allocation of shifts and schedules comply with the Labour Code?
All the parameterization of shifts and employees allows it to adapt the generation of shifts to the Portuguese law.